The cool concepts
Merci Maison is a multi-brand concept in the Marais with constantly changing themes and a buzzy atmosphere. Kids will love the craft and puzzle selection, while grown-ups can buy everything from fancy toothpaste to bedsheets, jewellery and more. This is the kind of place that makes you think, "I do need a pen shaped like a baguette," because they manage to make even normally cheesy merchandise chic. Nearby is Marc O'Polo, a smaller multi-brand boutique offering a wide range of men's sneakers, boutique whisky and vodka and independent jewellery designers.
The old guard
If you have the stamina for it, vintage shopping in Paris can provide so much reward. At Bobby in Les Halles, Courrèges mini skirts line the racks above rows of Chanel ballet flats. Take some time to really look around here – there are many treasures to be discovered. Got more time (and energy)? Thanx God I'm A VIP has four storefronts on a block in the République area, dedicated to vintage for men and women, and is next to Louise, a luxury consignment store where 1970s Gucci Jackie bags abound (I'm not kidding).
The French high street
French brands like Sézane, Agnès B, Souer, A.P.C and Officine Générale are well worth your time. Sézane will keep you stocked in pretty blouses, Agnès B is your go-to for modern separates, Soeur offers a range of bohemian styles, A.P.C is the undisputed king of denim in the city and Officine Générale is just plain cool (its outerwear in particular is a highlight). And don't forget to check out the Swedish high-street favourite Arket, a little like Cos but according to my stylist friend Fifi Milne, much better (its store in the Marais also has a cute café).
For beauty lovers
Beauty junkies are well catered to in this city – the department stores, in particular, offer a wide spectrum of French brands, including Biologique Recherche, Violette_FR and Maison Flamel. Oh My Cream! has several locations throughout the city and is a little like Mecca's quieter French cousin.
The solo stars
One of the best things about Parisian shopping is the city's love of mono-product stores. You're after jams? Head to La Chambre aux Confitures. Mustard? The Boutique Maille on Place de la Madeleine. Sardines? La Belle-Iloise. White shirts? You want The Nines. I found stores dedicated to everything from headbands (Alexandre de Paris) to striped underwear (Henriette H). There is something special about a store that sells just one thing, and does it very, very well. It's a bit boastful, sure – we do this better than anyone else – but hey, it's OK to brag when what you're saying is the truth.
The best souvenirs
For a special fragrance | Perfumer H is British, yes, but let's forget that for a moment and slip into its elegant and novel Parisian outposts (there is a store on Rue Vieille du Temple and one inside Le Bon Marché). Lyn Harris is one of the perfume world's most celebrated noses and manufacturers, and her own line is sublime. The Marmalade candle might change your life, and the Powder fragrance is just perfect.
For a unique gift | Astier de Villatte on rue Saint-Honoré offers distinctive ceramic pieces worth the euros, but also try Boleslove in the Marais.
For a tasty treat | There is no shortage of chocolatiers in the city, but among the best are Le Chocolat Alain Ducasse, Elisabeth, and Jean-Paul Hévin (all various locations).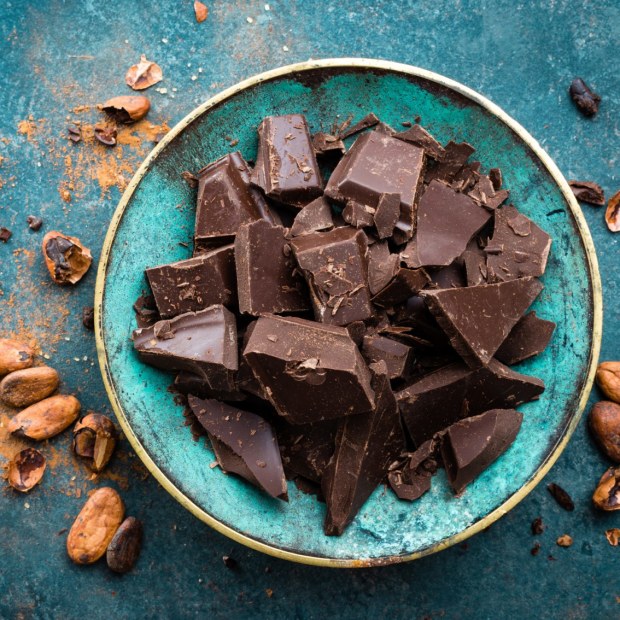 For a non-cliched souvenir | Have a book stamped with Shakespeare and Company's logo. Bonus points if it's in French.
For a bag that won't break the bank | Polène, next to Place des Vosges, is a bit like French Oroton: classic leather goods at prices you won't balk at.
For a timepiece that's unexpectedly French | The big brands are represented all over the city, but there is a growing movement (pun intended) towards independent watch companies. Serica Watches, on Rue Chapon, offers just a handful of handmade styles for men.
For jewellery | The city is awash with luxury and also vintage jewellery stores (though sadly Tiany Chambard, known for its excellent collection of vintage costume jewellery, is currently closed), but for something très Parisien, head to Aurélie Bidermann on Rue Royale, or Redline on Rue Saint-Honoré, packed with independent designers.
Where to go when you've finished shopping (but want more fashion)
La Galerie Dior, which opened last year, is the city's largest fashion museum dedicated to a single designer. Even the mere act of stepping inside is eye-popping: a Diorama (get it?) display of miniature Dior clothing and accessories, in a gradient of colours, provides the background as you ascend the stairs to the exhibitions. This permanent display is special indeed, offering a look inside the brief life of Christian Dior (he died just 10 years into founding his business) and the legacy that is upheld by subsequent creative directors.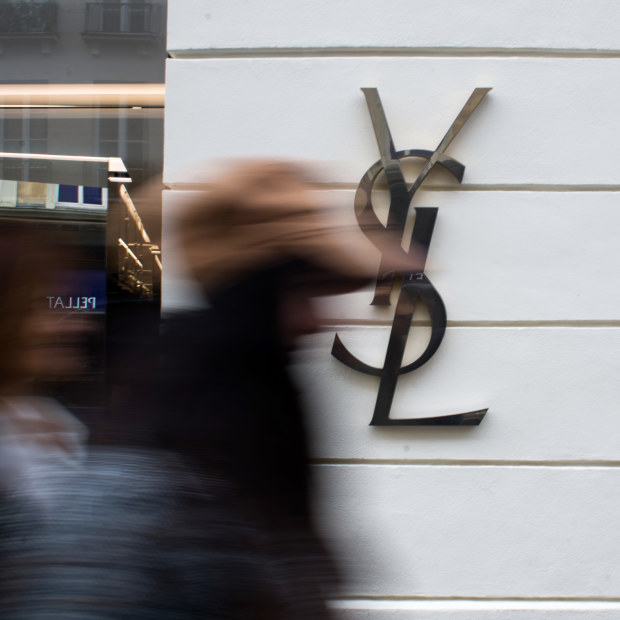 Nearby is the Musée Yves Saint Laurent, situated in the designer's former atelier. Until May, the Musée is showing Gold, an exhibition about Saint Laurent's use of the brilliant colour in his designs. And just around the corner is the Palais Galliera, the only museum dedicated to fashion (in its general sense) in the city (surprising, no?). 1997 Fashion Big Bang has just opened and will run until July 16.
For those besotted by 1990s style, this is a must-see. Capturing the seismic shifts in fashion that occurred in 1997 (Stella McCartney came to Chloe, Alexander McQueen to Givenchy, the tragic death of Gianni Versace), it provides wonderful context for the industry today (and excellent eye candy).
Finally, a trip to the Fondation Azzedine Alaïa is highly recommended. This small gallery is on the grounds of Alaïa's former atelier and celebrates his influence on the fashion world. Top the visit with time out in the gallery's superb café, set under the original glass roof of an interior courtyard.
Read next in Parisian fashion and style