Seven prominent individuals have brought legal claims alleging widespread illegal behaviour by individuals working for the Daily Mail and the Mail on Sunday between 1993 and 2018.
The Mail's parent company strongly denies all the allegations and is seeking to stop the cases going to trial, arguing the individuals have waited too long to start legal proceedings and are relying on material provided by the Mail on a confidential basis to the Leveson inquiry into the British media industry.
On Monday night, a spokesperson for Associated Newspapers said that while "Mail's admiration for [Doreen] Lawrence remains undimmed, we are profoundly saddened that she has been persuaded to bring this case".
They added: "The Mail remains hugely proud of its pivotal role in campaigning for justice for Stephen Lawrence. Its famous 'Murderers' front page triggered the Macpherson report."
They also highlighted how one of the private investigators cited by Lawrence has since provided a sworn statement that he did not carry out any illegal work for the Mail or Mail on Sunday.
Although the seven individuals' cases are being dealt with collectively, each claim makes distinct allegations of illegal behaviour at Associated Newspapers, the parent company of the Daily Mail and Mail on Sunday – which are strenuously denied by the publisher.
This is what they allege.
Doreen Lawrence
Doreen Lawrence's allegations are particularly damning for the Daily Mail. The mother of murdered schoolboy Stephen Lawrence, whose racially motivated killing shocked Britain, had long been seen as an ally of the Daily Mail and its former editor Paul Dacre.
She now alleges that while the paper was publicly campaigning to bring her son's killers to justice – culminating in the newspaper's famous front page accusing a group of men of being murderers – the Mail was also relying on private investigators to dig dirt on her.
Lawrence alleges journalists instructed private investigators to conduct illegal interception of her voicemail messages, tapping of her landline, "blagging" of personal records, the monitoring of her bank accounts and phone bills, covert electronic surveillance and corrupt payments to serving Metropolitan police officers working on the murder investigations.
Lawrence says she was targeted from "at least as early as 1993 (the year of Stephen's murder) until 2007".
She identifies four "unlawful articles". The authors and date of each article have been redacted but there is a short description of each story, in addition to the information that one particular journalist wrote or co-wrote all four items.
The first article relates to the public inquiry into Stephen's murder and "privileged information concerning the Lawrence family's consideration of a second private prosecution and an action for damages against the murder suspects". It is alleged this article was the result of the journalist who wrote it paying the private investigator for unlawfully obtained information.
The second article concerned the Lawrence family's negligence action against the Metropolitan police and, it is claimed, included "confidential details about negotiations and settlement terms".
The third article contained "sensitive and confidential" information about the murder investigation, including the decision not to bring charges against the suspects and communications with the Lawrence family about this. The particulars claim that – around the time this article was published – Associated paid a private investigator amounts of £1,777.50 and £600 for "confid enquiries" which "it is to be inferred were or included requests in relation to the claimant, and resulted and was exploited or published in the third unlawful article".
The fourth article related to allegations behind details pertaining to the decision to bring new charges against the murder suspects, and the Met's communications on this matter with the Lawrence family.
Lawrence alleges that none of the articles in question would have been published without "the direct misuse or exploitation of the information unlawfully or illegally obtained". Her claim also says that the acts identified "represent only a fraction of the entirety of the separate unlawful acts committed in relation to her and her associates".
As a result of the alleged acts, Lawrence is said to have "suffered considerable distress and harm, as well as the loss of her dignity or standing and her personal autonomy".
The submissions state: "The claimant [Lawrence] feels anger, shock and upset, upon learning that the Daily Mail and targeted her through the unlawful acts and exploited her and her son's murder through the unlawful articles, all of which was deliberately concealed from her both at the time and subsequently.
"Most of all, however, she feels a deep sense of betrayal. She finds it hard to believe the level of duplicity and manipulation that was clearly at play, knowing now as she does that the Daily Mail's outward support for her fight to bring Stephen's killers to justice was hollow, and worse, entirely false.
"The claimant now sees that the Daily Mail's true interests were about self-promotion and using her and her son's murder as a means to generate 'exclusive' headlines, sell newspapers and to profit. The claimant cannot think of any act or conduct lower than stealing and exploiting information from a mother who buried her son for this reason. She feels used and violated, and like she has been taken for a fool."
Prince Harry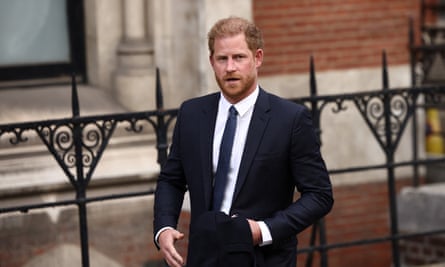 Prince Harry alleges that illegally obtained material was used by the Mail's publishers for a number of articles on his personal life, including details of his relationship and feelings towards ex-girlfriends including Chelsy Davy, Natalie Pinkham and Cressida Bonas. He also alleges the Mail's parent company obtained details of discussions with his brother Prince William about how to deal with the release of deathbed images of their mother, Princess Diana.
Harry has alleged that the unlawful activity used to obtain these stories meant "he was largely deprived of important aspects of his teenage years". He said friends were lost or cut off as a result and everyone became a "suspect". He adds the stories were written in a manner that led him to believe those close to him were the source of the information being provided to the Daily Mail and Mail on Sunday, rather than the alleged use of illegal reporting tactics.
He also claims that the publication of information relating to his private travel plans "caused a significant security risk" and amount to a "major betrayal" of the promises made by the media to improve its conduct after the death of his mother in 1997.
Harry says the Mail characterises itself to the British people as a "beacon of truth and integrity" but instead the company "widely and habitually carried out or commissioned illegal or unlawful information gathering activities" to report on some of the most intimate moments in his life, including relationships with three former girlfriends.
One man was allegedly paid "several hundred thousand pounds" to target celebrities, royals and other high-profile individuals including victims of violent crime.
Another company, he says, "was regularly used by journalists at the Sun and the News of the World to carry out unlawful searches for example in relation to the victims of the 7/7 terrorist bombings in London".
Harry claims he and other members of the royal family – along with a string of celebrities – were targeted with a subsequent "cover-up", and alleged repeated "false denials" by senior Mail executives at the Leveson inquiry into newspaper practices.
Harry said he "will refer to the unequivocal and categorical nature" of denials through the years "as well as the aggressive manner in which they were advanced".
Revelations that Harry had been chosen to be godfather to the son of his former nanny Tiggy Legge-Bourke were also the result of unlawful activities by the Mail on Sunday, he alleges, as were numerous articles about his longstanding girlfriend, Chelsy Davy, who he dated on and off between 2004 and 2010.
These "unlawful acts" included phone hacking, phone tapping, the obtaining of confidential information through deception otherwise known as "blagging", and the use of private investigators to commit these acts.
He also alleges "burglary to order" to obtain private information.
A two-page redacted document puts 14 articles published by the Mail on Sunday at the centre of his claims.
Elton John and David Furnish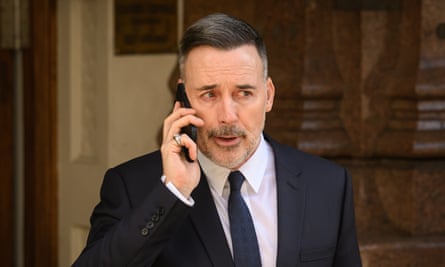 The pair allege a copy of their first child's birth certificate was unlawfully obtained by Mail group reporters before it was even seen by the couple, who claim "priceless moments of privacy" were degraded.
When the birth certificate was used as the basis for an article, the singer and his partner, a producer, say that they were "heartbroken by the derogatory headline that Associated [Newspapers] attached to it".
The couple go on in their claims against the publisher that the headline was "clearly calculated to profit and generate public sensation about an event that they had so carefully guarded to keep precious".
Their claim adds: "They are also mortified to consider all their conversations, some of which were very personal indeed, were tapped, taped, packaged and consumed as a commercial product for journalists and unknown others to pick over, regardless of whether or not they were published."
"The hurt remains the same, knowing that their lives have been treated as a commodity and their precious, priceless moments of privacy degraded in this way".
Liz Hurley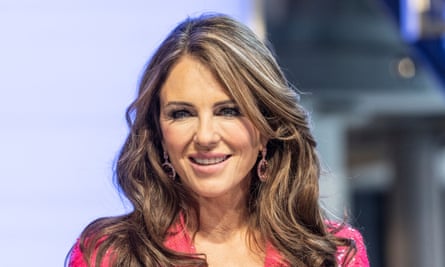 Hurley alleges that a landline she used when she stayed at the home of Elton John and David Furnish was tapped, including when she stayed there immediately after the birth of her son in April 2002.
Hurley also claims that landline tapping and phone hacking was used to obtain information for a Mail on Sunday article about the fact that she had wanted a baby with her former husband, Arun Nayar, but only if they got married first.
A private investigator is alleged to have targeted both Hurley and Hugh Grant, her former boyfriend and still close friend and business partner, on behalf of the Mail on Sunday.
This included hacking their phones, tapping their landline phones, placing a sticky window mini-microphone on the exterior of her home window, bugging Grant's car and undertaking other "blags".
She was "particularly appalled" by Associated Newspapers' targeting of her during her pregnancy and following the birth of her baby and recalls a feeling of vulnerability at that time in her life and the sense that, despite precautions taken, she was unable to protect her son.
"It left her sickened to see the snatched closeup picture of her baby's face published by Associated when he was four months old with the new understanding that this intrusion was the exploitation of unlawful cts, deliberately directed at her with that intention," her submission read.
Her claim goes on to add: "She now understands how very real the feeling of being trapped and surrounded on all sides by unknown enemies truly was.
Sadie Frost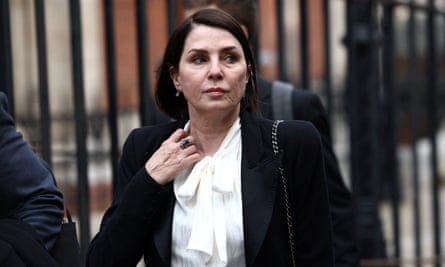 Sadie Frost alleges she was targeted from at least as early as 2000 until at least as late 2010, when her relationship with actor Jude Law was regularly front page news. Her claim identifies 10 allegedly unlawful articles, written by five Daily Mail or Mail on Sunday journalists who are said to have regularly commissioned private investigators for stories.
With respect to an article about Frost and Jude Law's divorce proceedings and financial arrangements, the claim says "Associated paid £2837.50 for 'confid enquiries' to JJ Services, which was for unlawfully obtained information and which it is to be inferred were or included requests in relation to the Claimant, and resulted or was exploited or published" in the article in question.
Unlawful acts allegedly carried out against Frost include phone hacking, landline tapping her home phones and other blags, through which information was obtained such as private communications, financial details and travel arrangements. Law's landline was also allegedly tapped, including when he was having a conversation with a male member of his family to discuss the details of his divorce settlement with Frost, garnering information which was then used in a story.
Other articles which her claim relates to variously concerned her relationship with the supermodel Kate Moss, the welfare of her son and her health and wellbeing.
Simon Hughes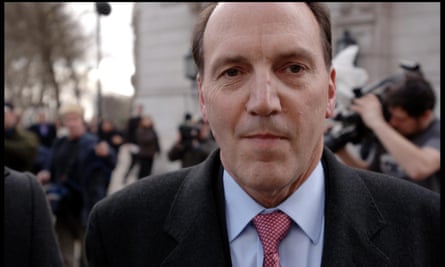 Simon Hughes alleges that, after he was outed in the Sun for being gay in January 2006, a private investigator began to look into his private life for information which might be of interest to the Mail on Sunday.
The former Lib Dem MP says that the investigator believed he was in a relationship with another man who Hughes refers to as "HJK" and the private investigator targeted him "including by phone hacking his voicemail messages and those of the people he was in contact with, 'pinging' [the triangulation of location through the use of mobile phone data], and the blagging of his bank records and phone records [subscriber information, itemised bills and voicemail PINs] relating to the claimant and those he was in contact with and other private information".
Information allegedly unlawfully or illegally obtained included the identity and address of HJK, which was then passed on to the Mail on Sunday. The submissions allege that the Mail on Sunday then wanted a photograph of HJK (and Hughes) so the investigator then telephoned HJK on his mobile number which was unlawfully obtained, "and through means of deception managed to blag his home address and then 'pinged' HJK's phone to confirm that this was correct". The particulars of the claim say no article was published by the Mail on Sunday because a bigger story took priority.